ABOUT US
TAIT Design Co. is an independent product design studio owned and operated by founder Matt Tait and co-founder Audrey Elkus. But what is a product design studio, anyways?
In this day and age, design is often created for digital spaces. Whether it's website design or graphics, while much of this work is great, all of it is short lived. No matter how much thought or energy is put into a project, with one click it can be deleted forever.
But physical design is different –– products can be timeless. And if they're made right, they can last for years to come. Products also have the power to bring attention away from our notifications and towards each other instead. This is the type of work we do. As native Michiganders, we opened our studio in Detroit to create products that improve modern work and life. Our line is composed of homewares and toys for all ages. We design with intention, make our products right here, and build them to last.
When we start the design process for any of our products, there's a lot we think about.
Designed objects can be purely beautiful and there is value in that alone. But we aim for our designs to create a memory or bond through a shared experience. We are intensely focused on the details, materials, and experience our products provide.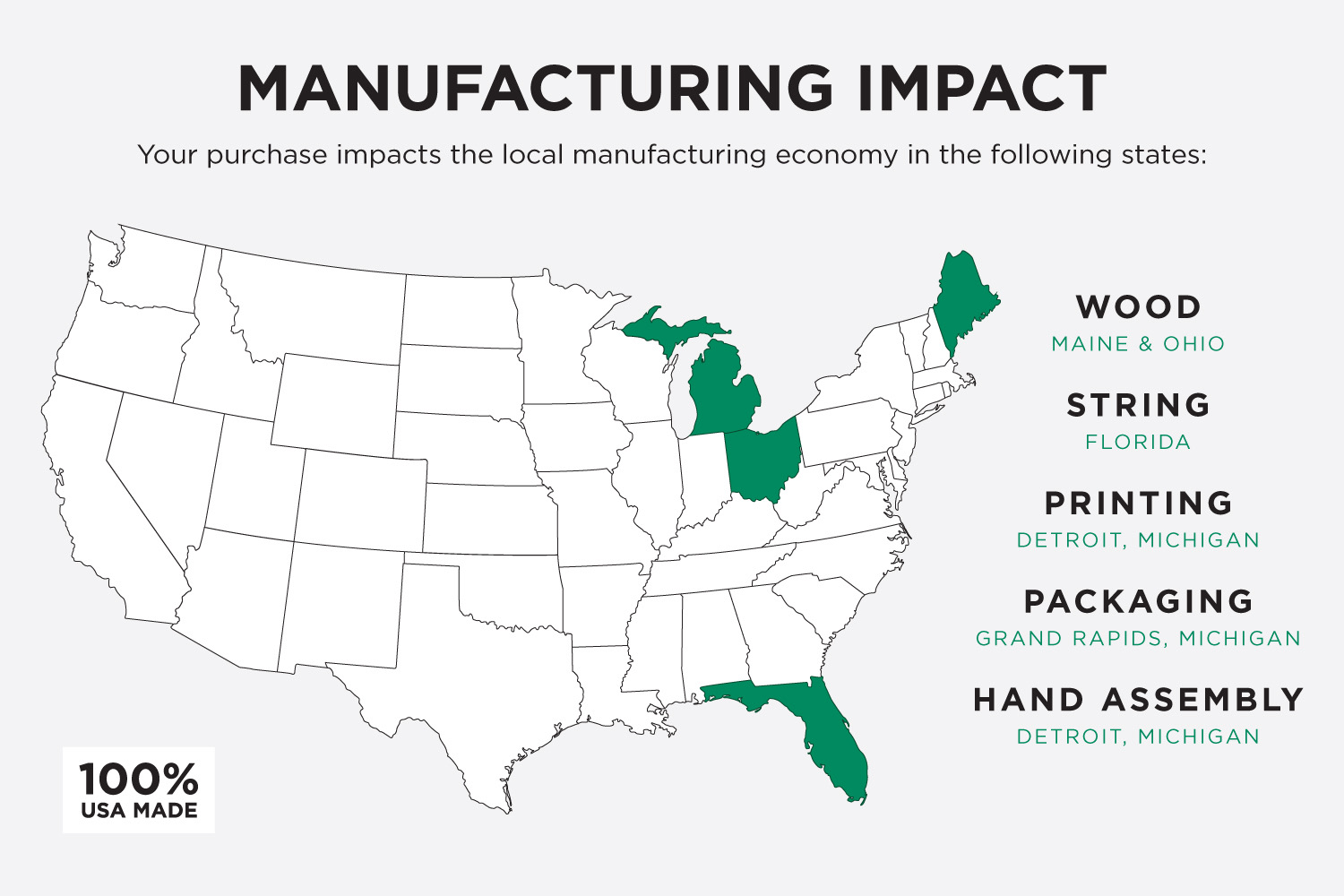 All of our products are made with 100% US-sourced materials, and are assembled by hand in Detroit.
This allows us to have a high level of oversight and quality control, and gives us the opportunity to impact our local economy through regional manufacturing. To date, we've contributed over $250,000 into the Detroit economy. See each product page for details.
All of our products are built to last for years to come.
We use top-notch materials and partner with the best vendors, guaranteeing high quality products. If an issue does arise, we have a 100% Happiness Guarantee. Contact us and we'll take care of it right away.