Desk Clock – Rose
Desk Clock – Rose
Our Desk Clock is made from 100% US-sourced materials, including the internal quartz movement. Crafted out of solid maple, steel, and aluminum, it is assembled by hand at our studio in Detroit.
It's time to update your workspace.
–SOLID HARD MAPLE–
Hand crafted from solid hard maple that's sustainably sourced in the USA. Just like in nature, the wood on each clock varies from piece to piece. A layer of mineral oil is applied by hand to each body, increasing the longevity of the wood's pristine condition. The body measures 4.5" in diameter and 1.5" thickness.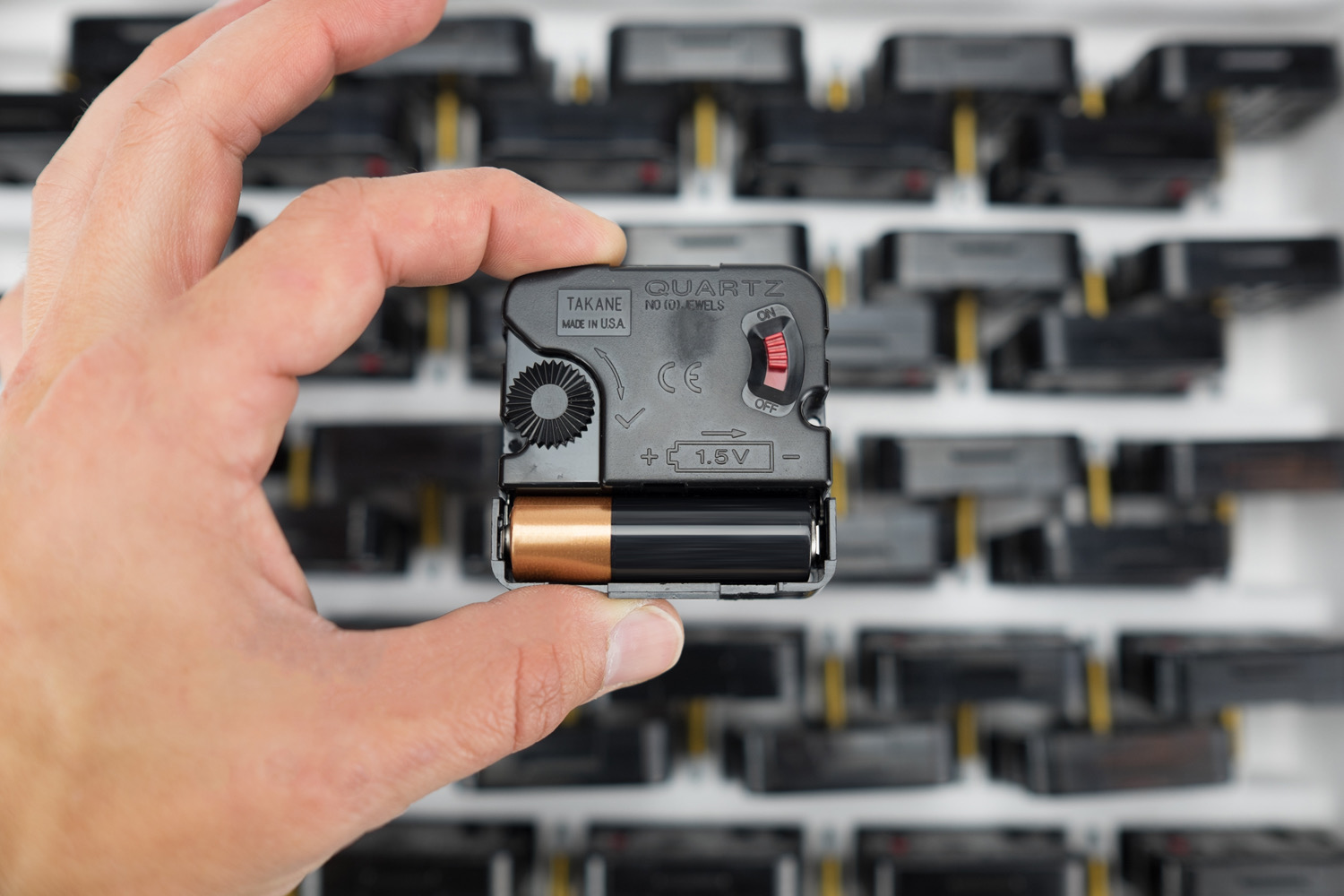 –CALIFORNIA MADE QUARTZ CLOCK MOVEMENT–
We searched until we found what everyone said was impossible – a quartz clock mechanism that is made in the USA.
Quartz mechanisms use an electronic oscillator regulated by quartz crystal to keep time. The oscillator creates a signal with very precise frequency, making quartz movements far more accurate than cheaper, mechanical options.
–HAND SCREEN PRINTED ALUMINUM–
Did you know that the most common material for clock dials is paper? Not here. Our dial plates are laser cut from 100% American-made aluminum.
The metal is screen printed by hand twice – first with a layer of white, second with the Desk Clock's color. Each dial plate features a minimalist and modern design to clearly mark the hours and minutes.
–MAGNETIC STEEL PANEL–
Back covers of clocks are often made from cheap plastic, which when they break, leaves the movement and battery exposed. Our back panel is made from 100% American-made steel and attaches via hand-pressed magnets to protect the movement within.
Once you receive your Desk Clock, simply put in 1 AA battery, set the time, and cover the movement with the back panel. Just like the front dial, the back panel features a hand-pulled double layer screen print.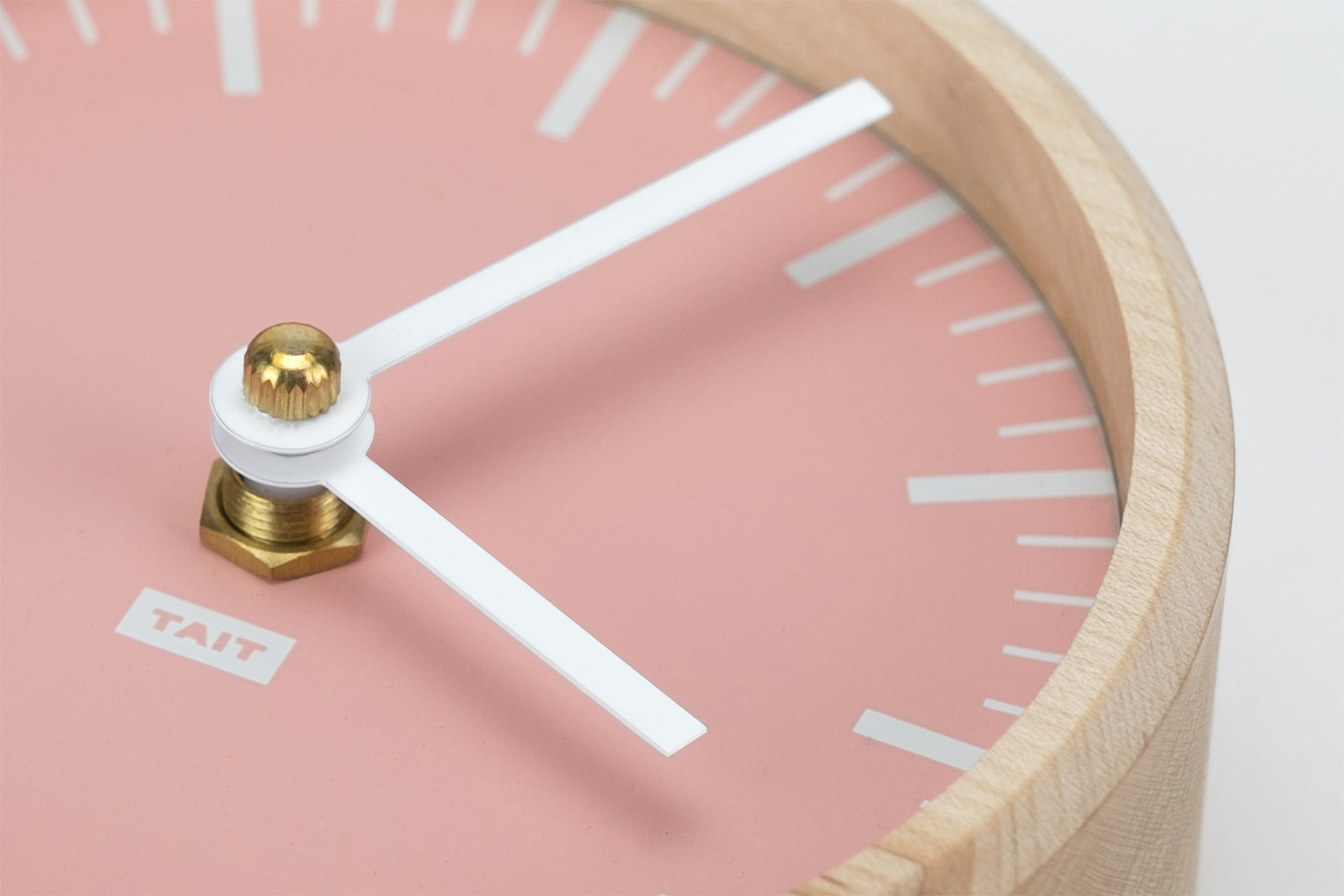 –CUSTOM STAMPED ALUMINUM–
No detail is overlooked on our Desk Clocks. The hands are custom stamped for us from 100% American-made aluminum, and painted white to match. They are lightweight which aids in their timekeeping abilities and and hand applied to each Desk Clock one at a time.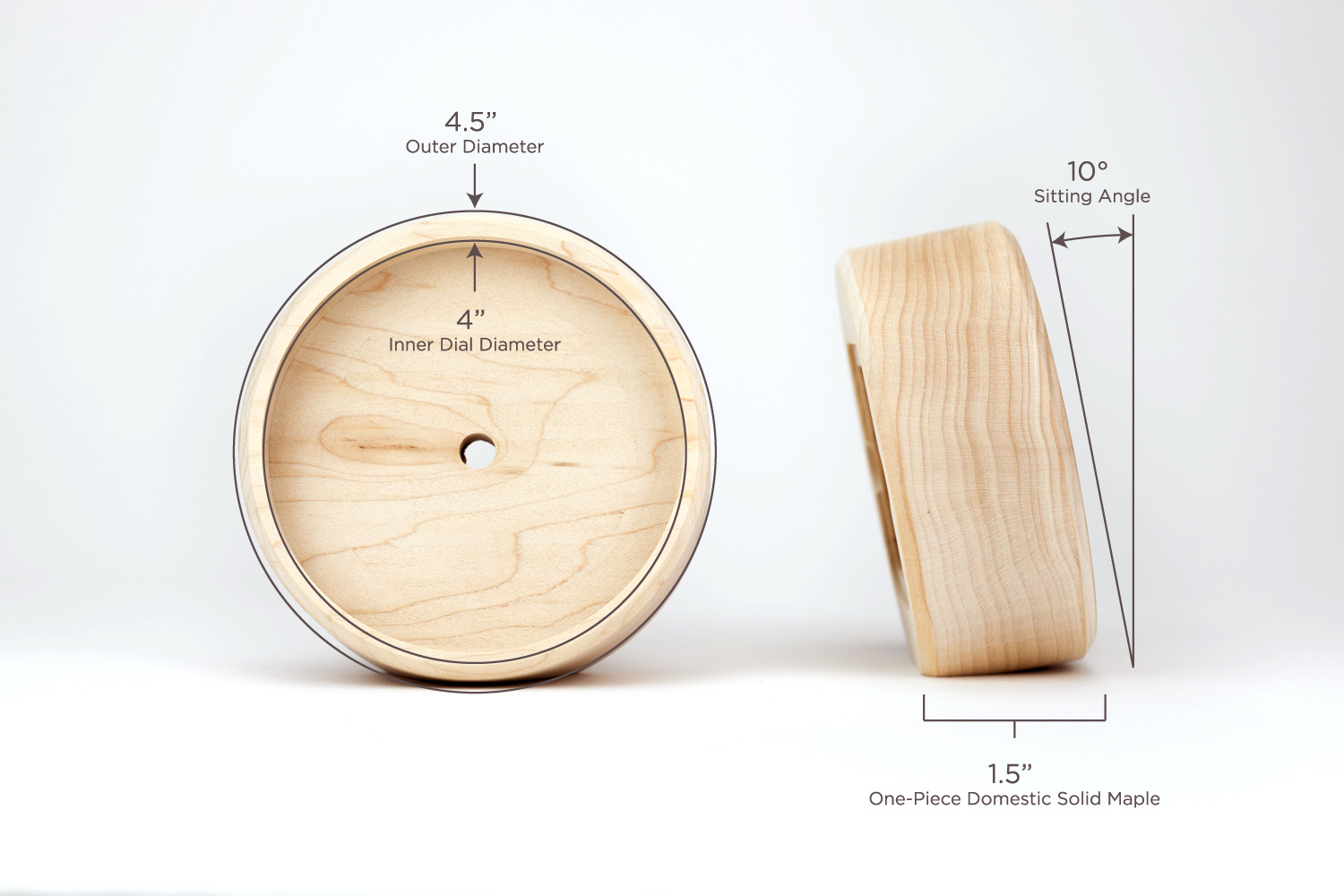 –PRECISE 10° ANGLE–
Though it's round, our Desk Clock doesn't roll. On the bottom of the maple body, there's a precise 10 degree angle carved into the wood. The Desk Clock sits perfectly flat and facing up at you every time.
–PROTECTIVE AND RECYCLED–
Like the rest of our Desk Clock, the packaging is custom made. We selected a recycled kraft box with an insert that perfectly fits the Desk Clock, keeping it safe wherever you go.
Which color will you choose?