Perpetual Calendar - Red
Perpetual Calendar - Red
Our Perpetual Calendar is designed to be used year after year. To use, simply move the three circles to mark the date and month. This calendar looks beautiful in the home, office, or at the local cafe.
A calendar that won't end up in a landfill.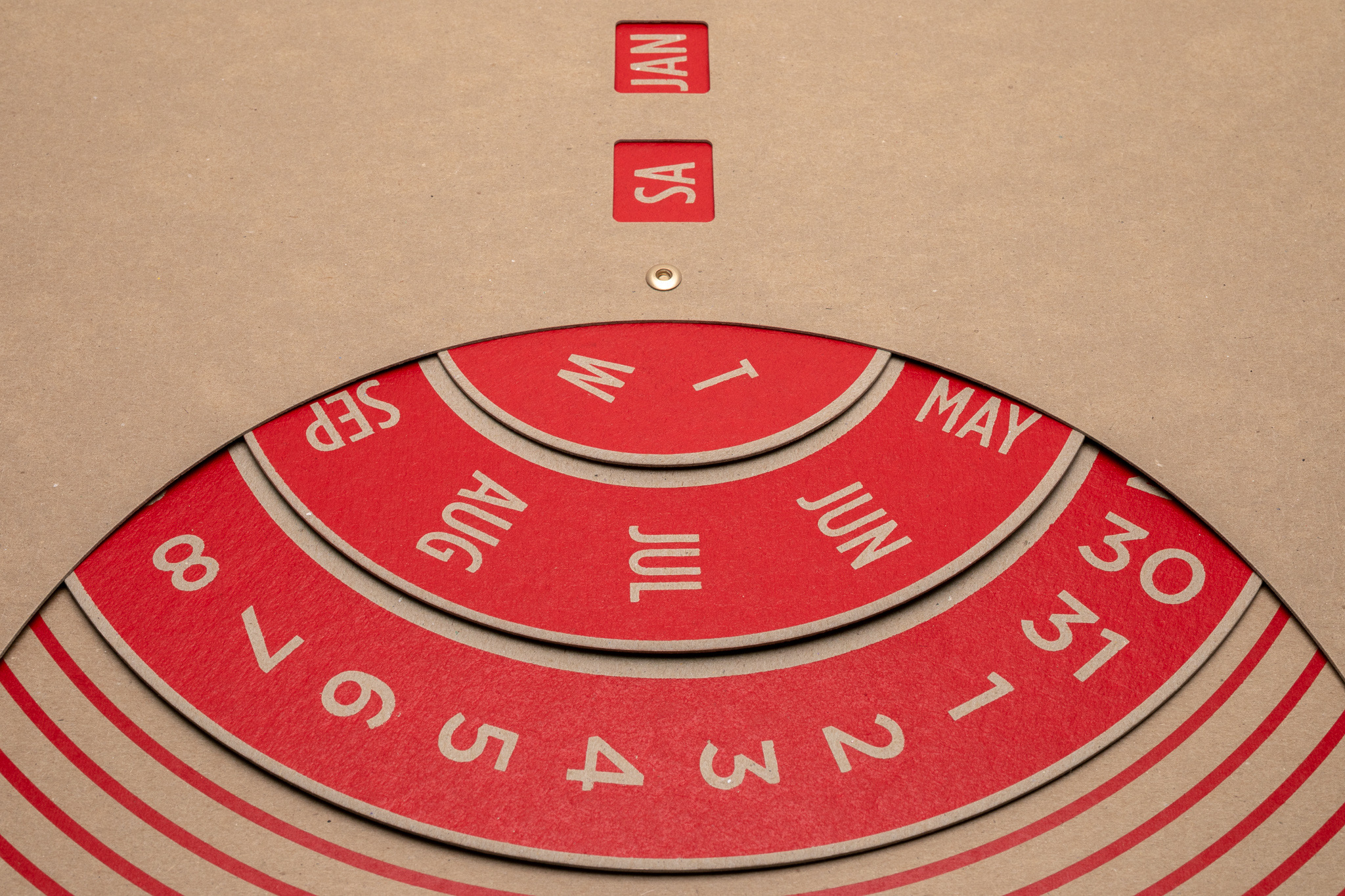 –SCREEN PRINTED BY HAND–
We use a kraft brown chipboard that's manufactured right down the road from our Detroit studio. The 50 point weight is designed to resist rippling, fading, and warping from the sun over time.
–SUSTAINABLY SOURCED–
The hard maple wood for our calendars is sourced in the Upper Peninsula of Michigan and sanded, cut, and drilled for us in the Northeast. Just like in nature, the color and texture varies piece by piece.
–HOLE PUNCHED BY HAND–
Each calendar is finished with a matching grosgrain ribbon – the perfect final detail to display your calendar proudly, and keep it hanging in tip-top shape for years to come.
–ALL DONE BY HAND–
All of the materials from around the US arrive at our studio in Detroit, where they are assembled by hand. Our in-house production team oversees all quality control here as well.
–CUSTOM BOX–
With such attention to detail across the whole product, we couldn't just put the calendar in a plain box. Instead, we created a custom matching kraft box, making it all the more exciting to give as a gift or receive for yourself.
Which color will you choose?