Sling-Slang YOYO - Pink
Sling-Slang YOYO - Pink
The perfect gift for those who are young at heart, our Sling-Slang YOYO is turned from a solid block of hard maple wood and screen printed with non-toxic, water based ink. Available in three colors and built to last.
The world's oldest toy, re-designed for today.
–SOLID HARD MAPLE–
Our Sling-Slang YOYOs are crafted from a single piece of hard maple wood. Most YOYOs are made using glue and dowels. By designing from a single piece instead, our YOYOs are made to last a lifetime.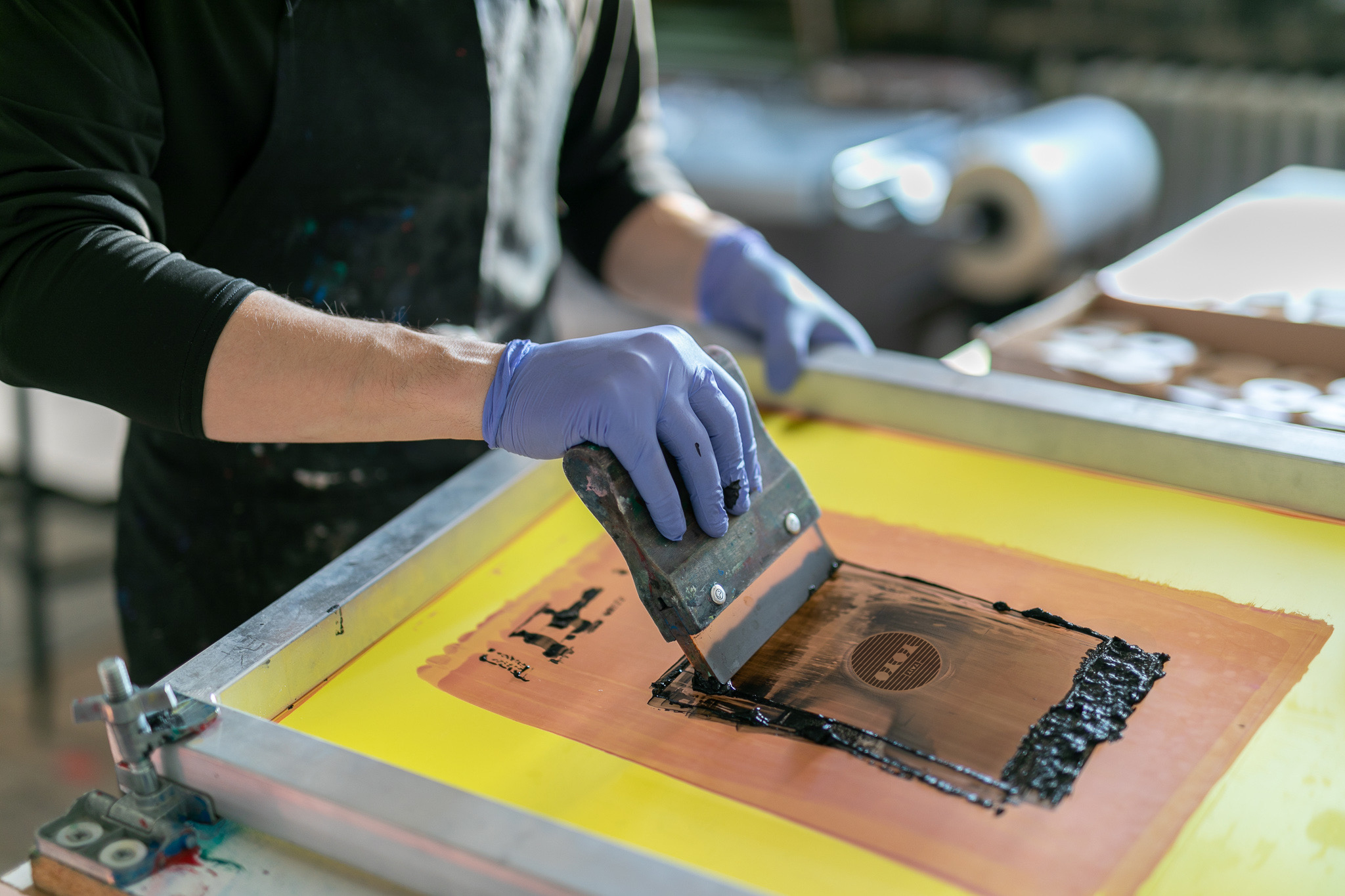 –NON-TOXIC, WATER BASED–
Each YOYO is screen printed with non-toxic, water based ink that is safe for all ages. Our YOYOs are available in three color ways: Classic Black, Azure Blue, and Fandango Pink.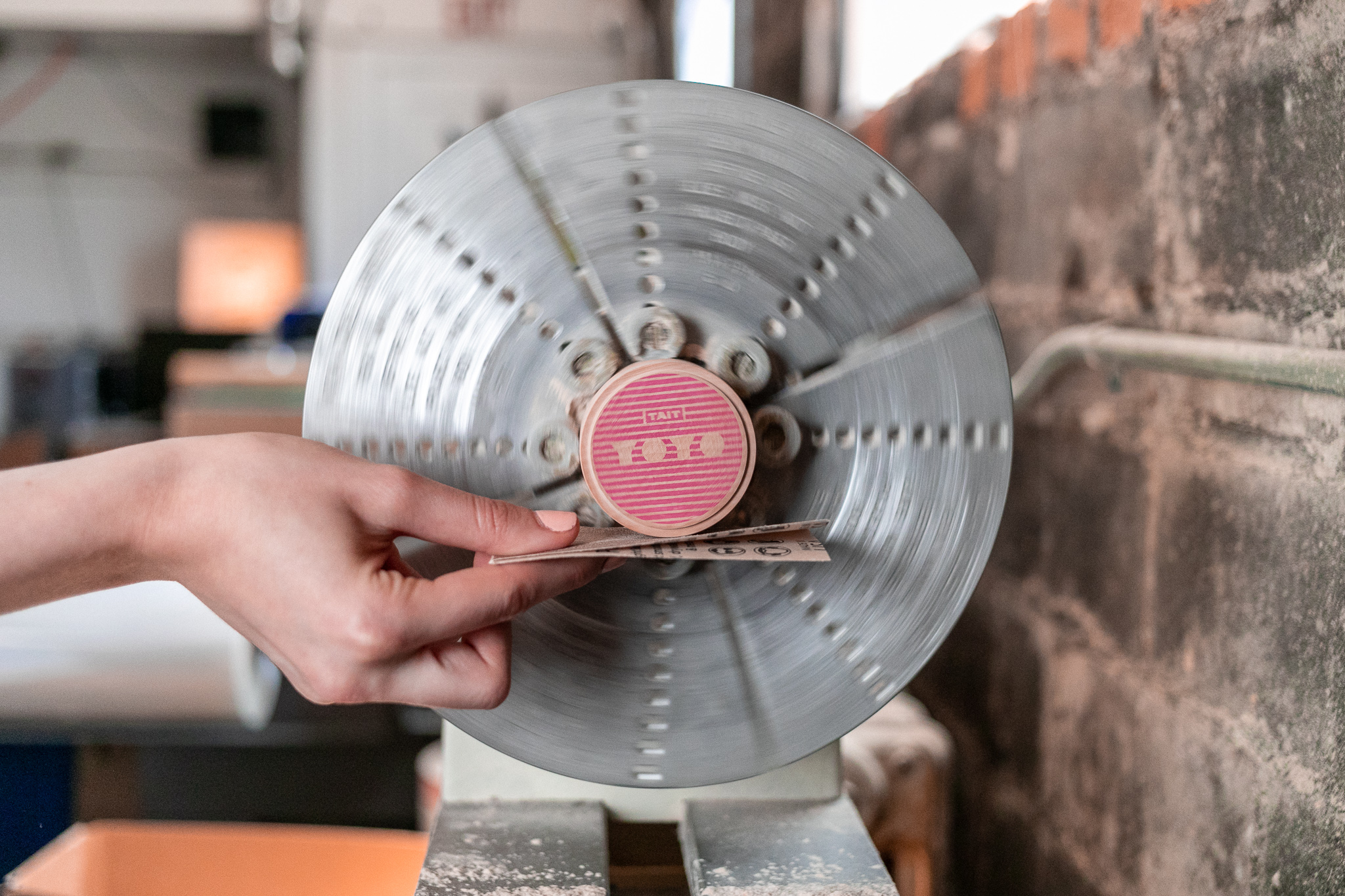 –DURABLE WAX–
To keep our YOYOs looking new for years to come, we seal each of them using a two step process. First, we sand each YOYO by hand to guarantee smooth edges. Second, we apply a commercial grade wax by hand to create an even and durable finish.
–100% POLYESTER–
We tie the strings onto each YOYO by hand. The strings we use are guaranteed to last for years of use.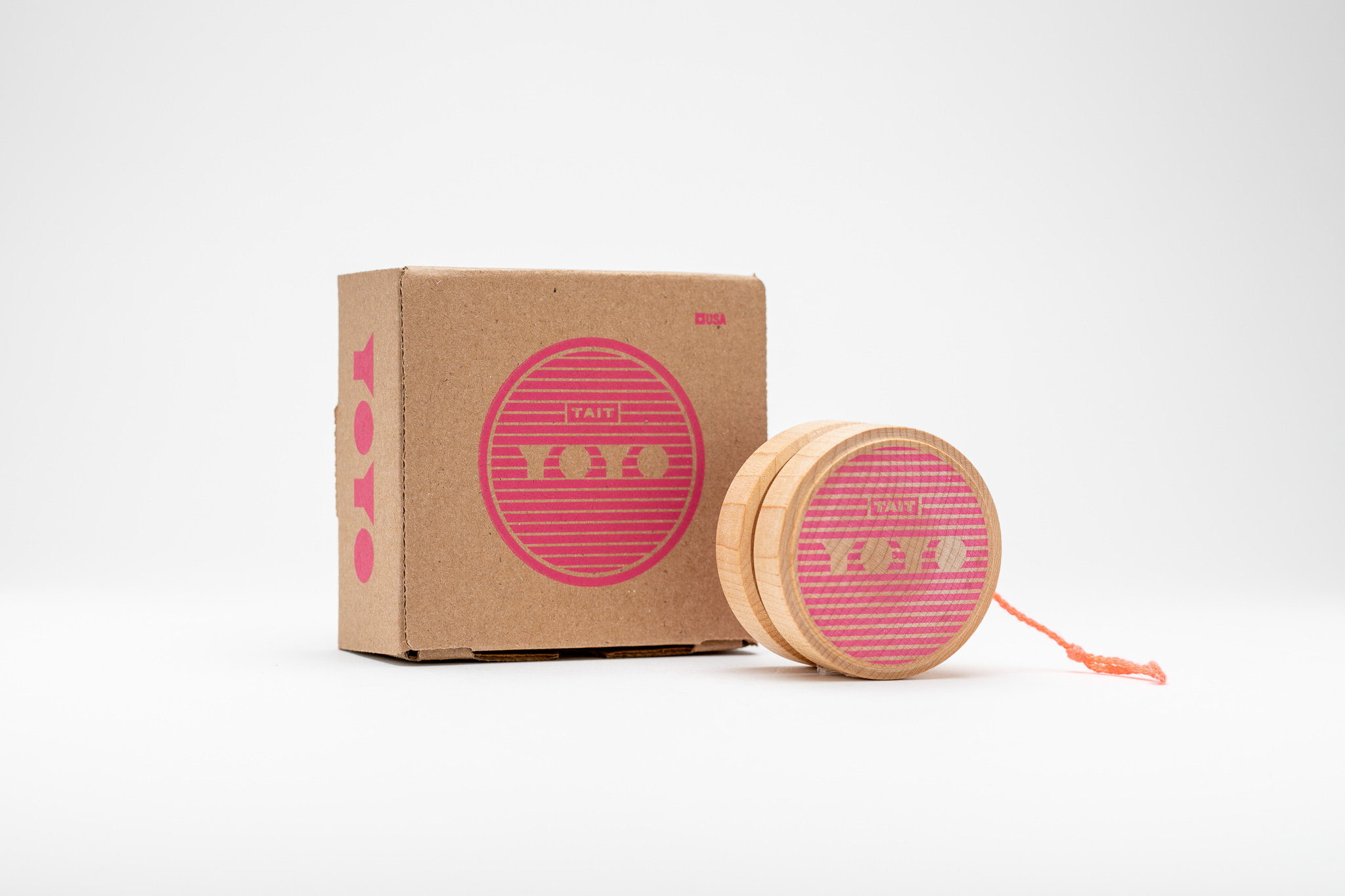 –CUSTOM, RECYCLED KRAFT–
Each YOYO arrives in a recycled kraft box, custom made to fit it perfectly inside.
Which color will you choose?